IBMWR Jemez Lunch
May 1999, Los Alamos, New Mexico
(Click on any image for full size photo)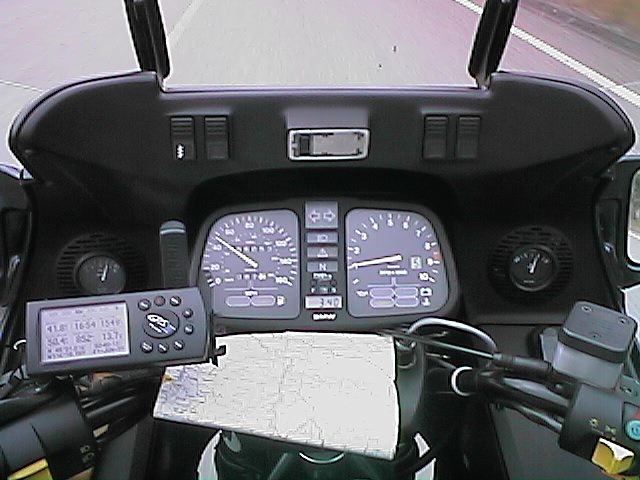 "In flight"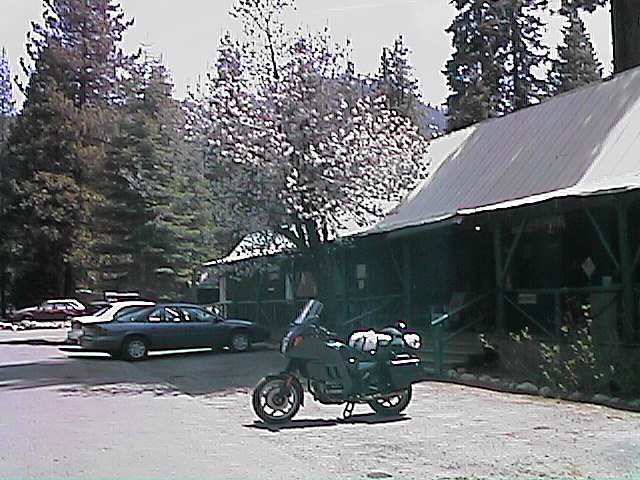 Dardanelles Resort on the way to Sonora Pass, CA Route 108.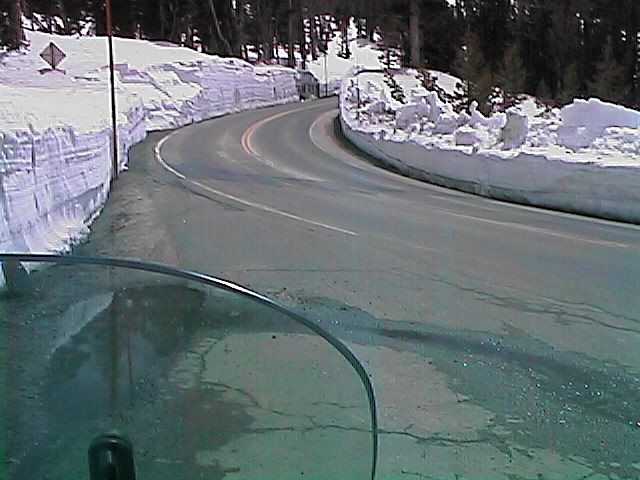 8 FEET of snow not yet melted in May. Just around the corner is Sonora summit - 9,800 feet.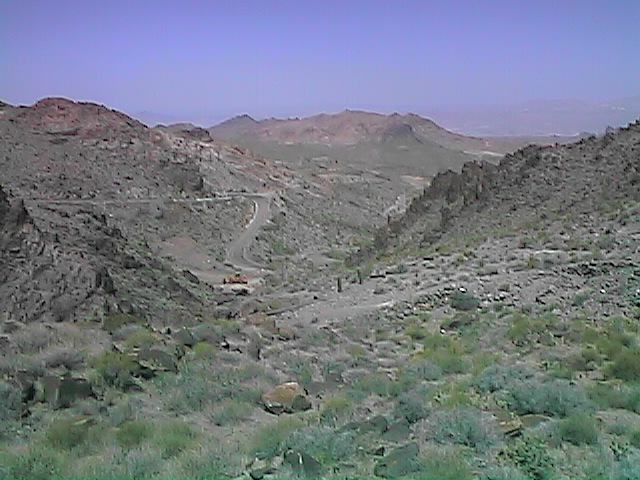 Coming up old AZ Route 66 from Oatman.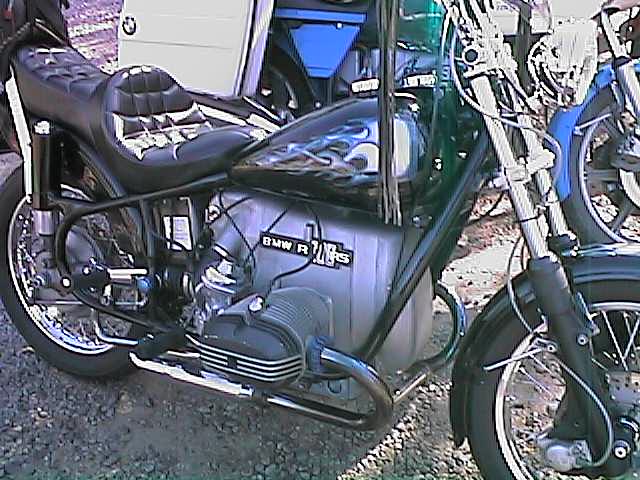 Har(d)ley a BMW ... a R75 "chopper" at the Centaur Cycles breakfast.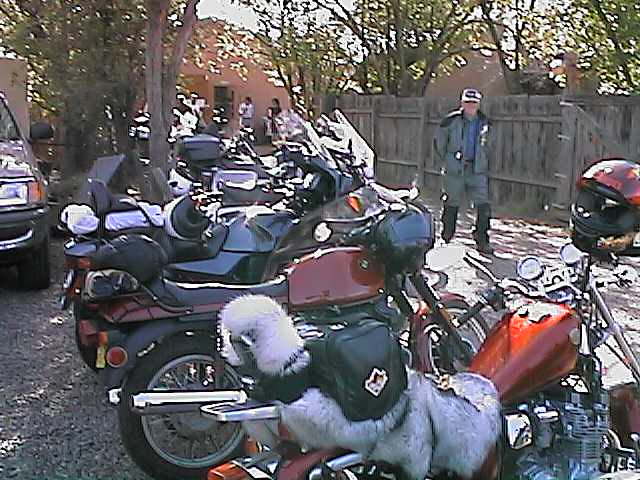 Bikes in the lot at the Centaur Cycles breakfast.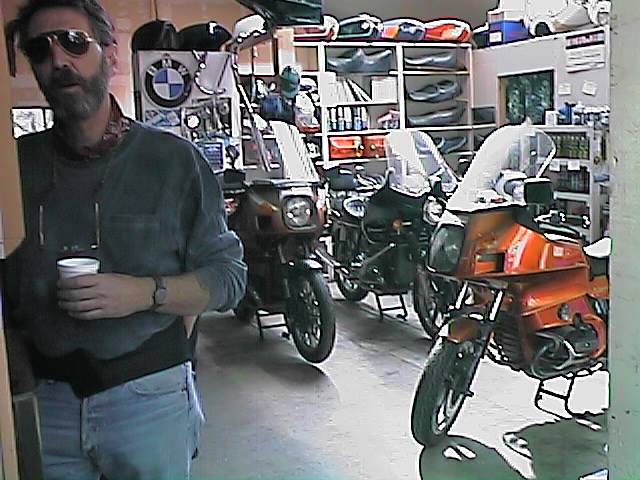 Inside Centaur Cycles.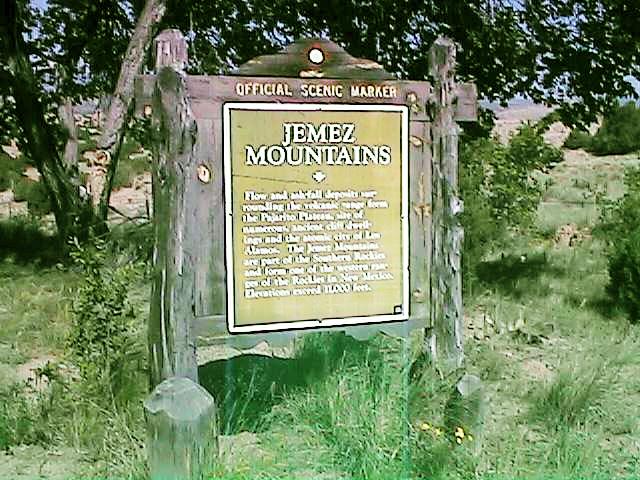 Jemez Mountains historic marker.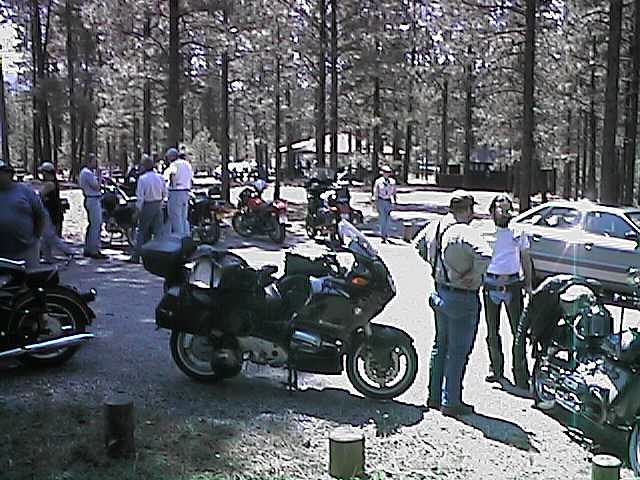 Among the trees, with picnic building in background.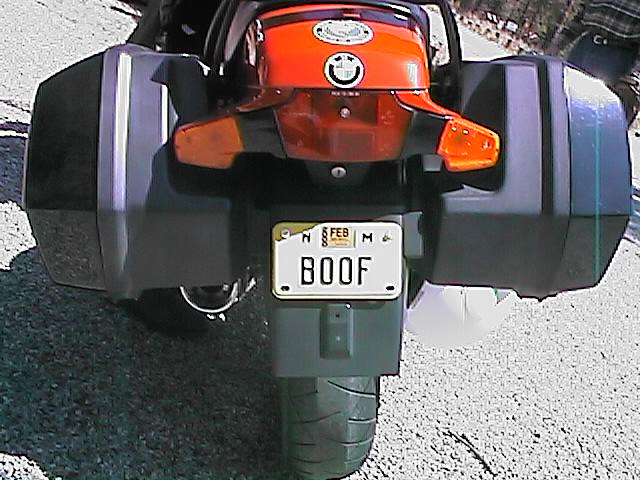 Proud standard bearer of the Brotherhood Of Old Farts.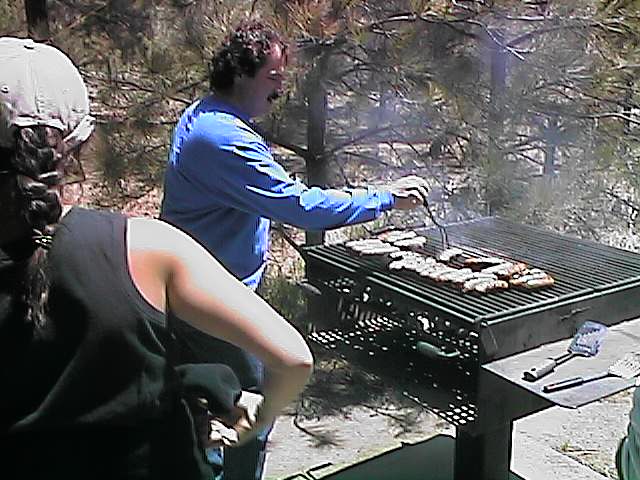 Bryan at work ... cooking.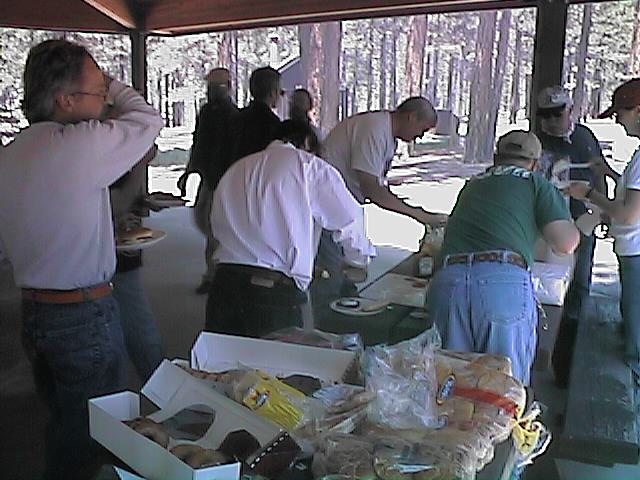 Lunch, at last ... but it didn't last long!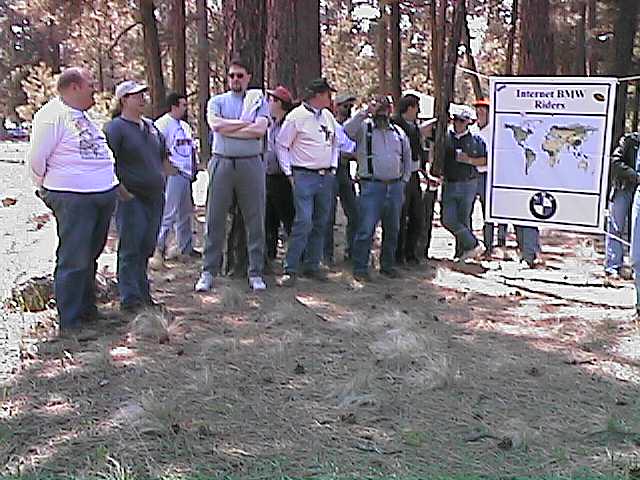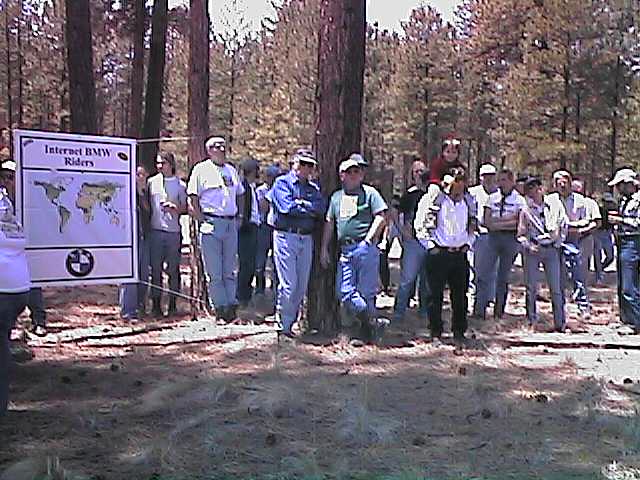 Not having a panoramic lens, it took two shots to get the group to the left and the right of the IBMWR Banner.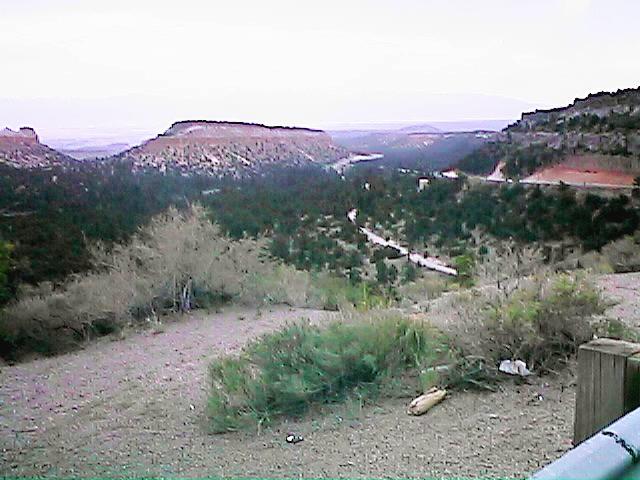 Looking down the valley from Los Alamos. Typical New Mexico buttes ... a beaut of a view? :)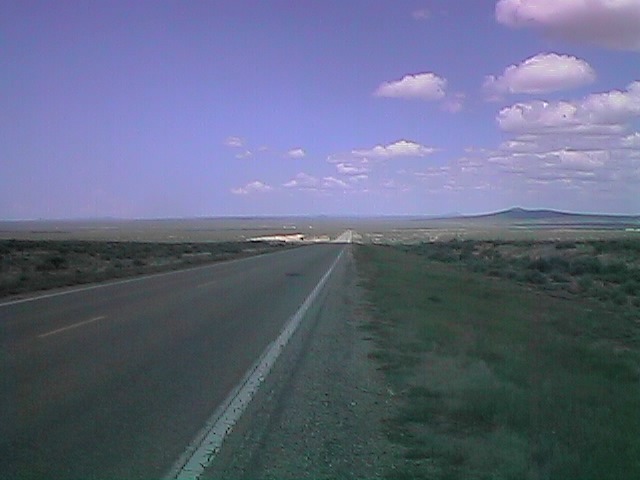 Riding along the plain west of Taos, there is nothing to indicate the deep canyon ahead.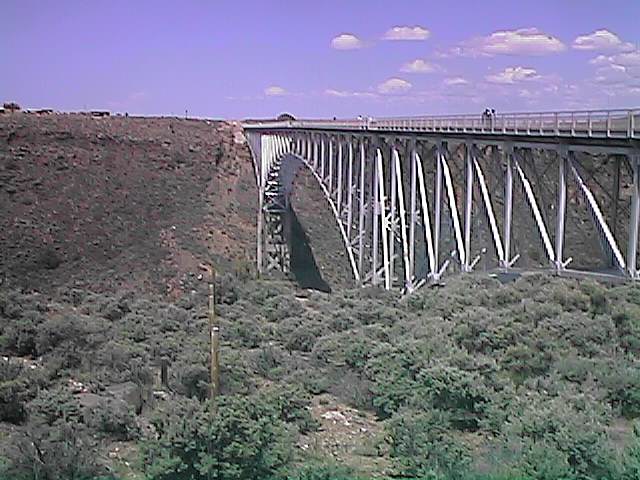 Out of nowhere ... a bridge over muddled waters.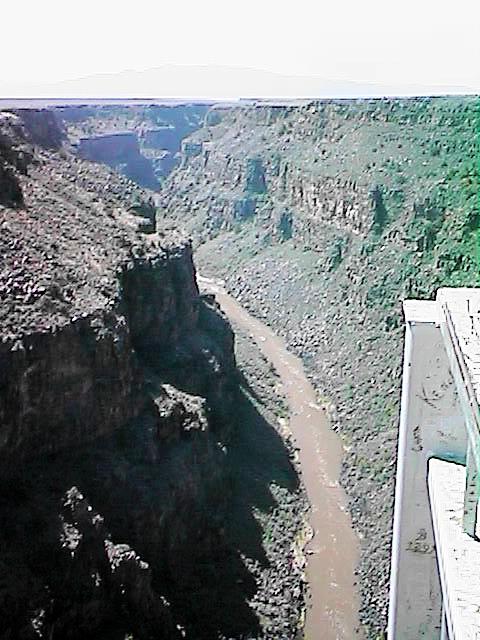 650 feet to splashdown, looking south.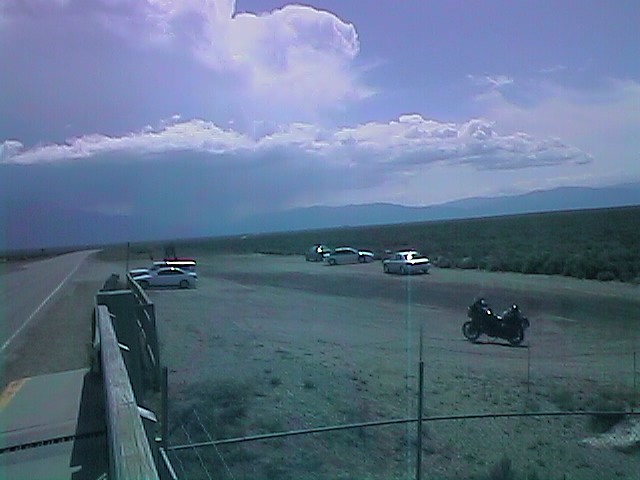 30 minutes before it was sunny and clear ... a storm consumes Taos.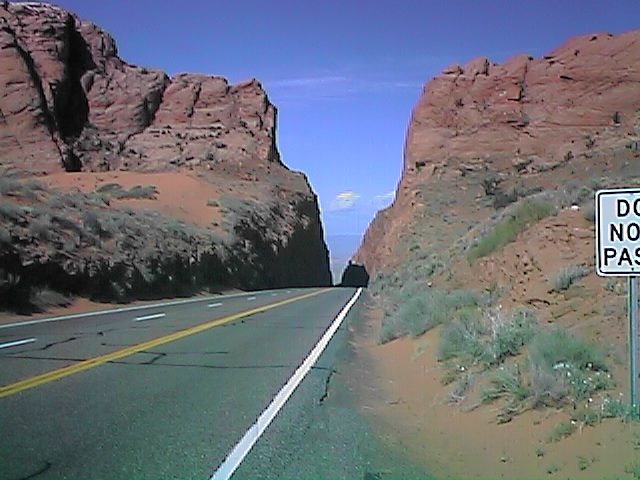 The plateau above the gorge between Page and the Grand Canyon shows a typical Arizona road cut.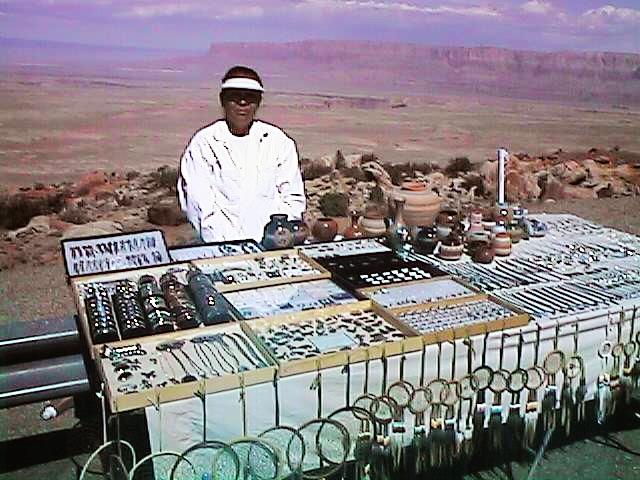 Navajo jewelry on roadside just beyond road cut in previous picture. The Colorado River Gorge is below in the plain, and the distant hills are the North Rim Canyon area.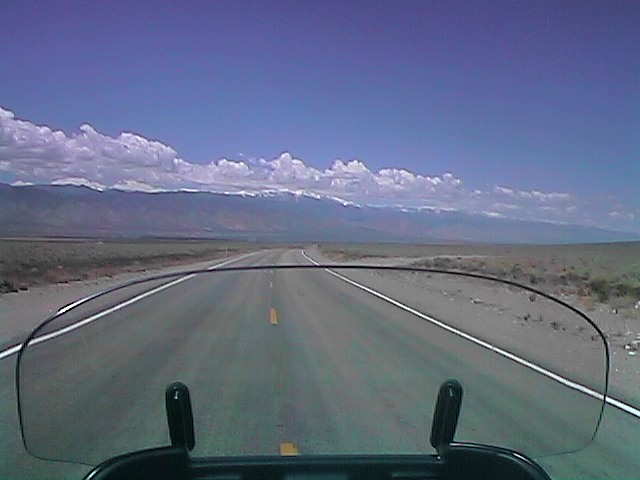 Sierra Nevada at the California Border.